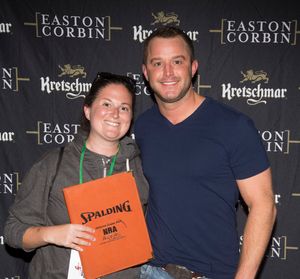 MIC New England, a licensed talent booking agency and a division of Music Inspires Change, LLC was started by Lauren Warshofsky, a New England native with an immense passion for music. Lauren has continued to expand her knowledge of the industry as well as her connections with artists and venues across the country. Lauren maintains a personal connection with her artists all while providing the highest quality and entertaining bands for a number of events throughout greater New England.  

Since the company's start, we have been booking music entertainment for a number of venues, fairs, corporate events, weddings, festivals, and summer concert series. Our booking services, client base, and artist library are continuously growing in order to meet industry demands. We are actively networking to continue to provide the most professional and reliable entertainment services for all your concert and event planning needs.

If you have any questions or booking inquiries, please reach out to us via our Contact Us Form.